WEDDINGS LOS CABOS, ELENA DAMY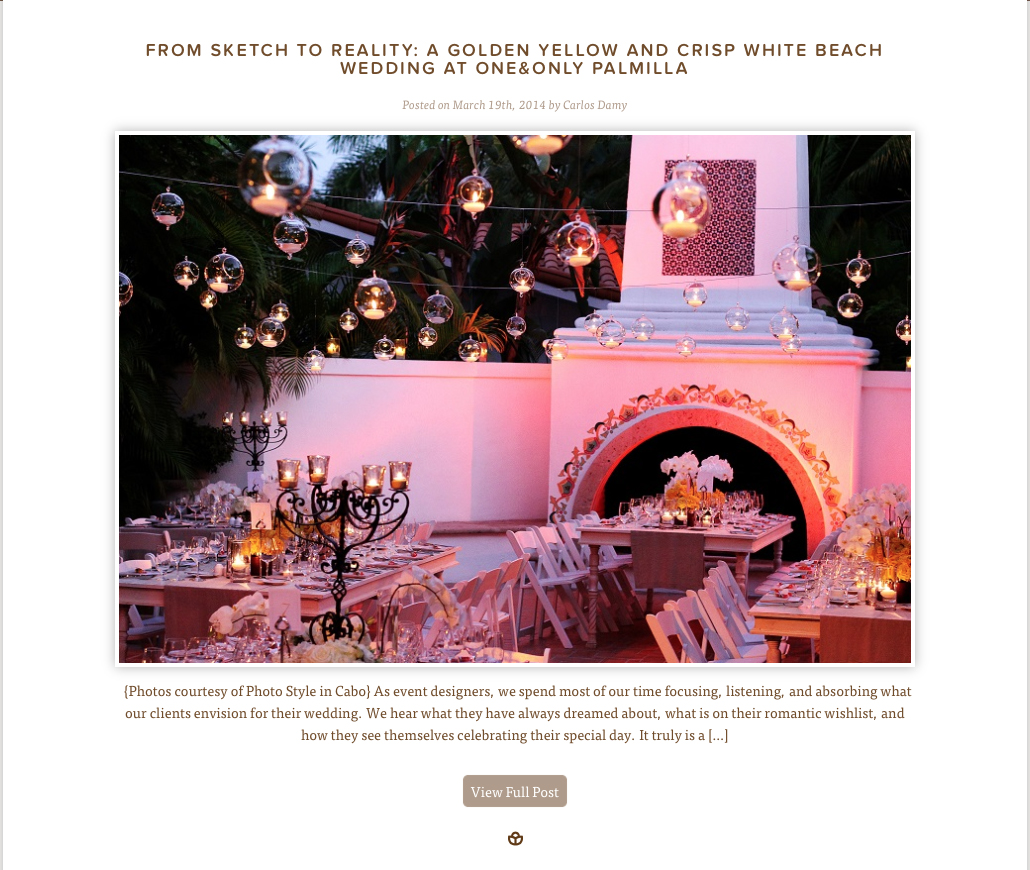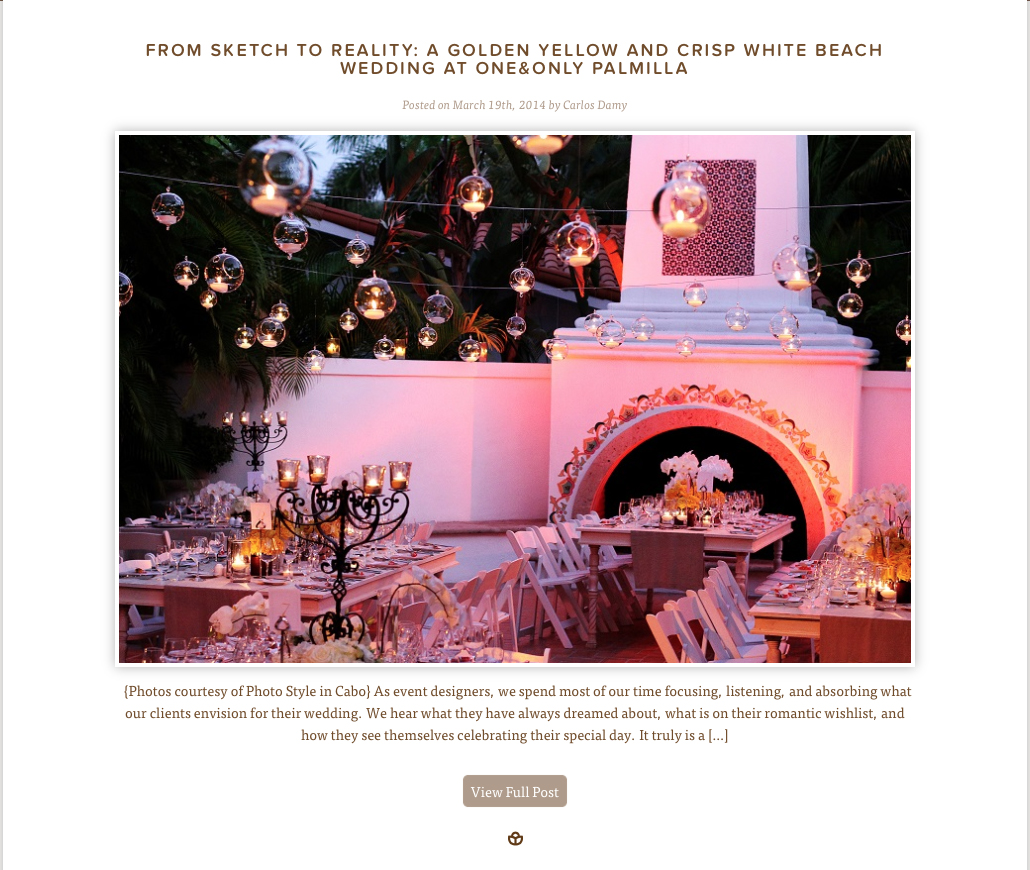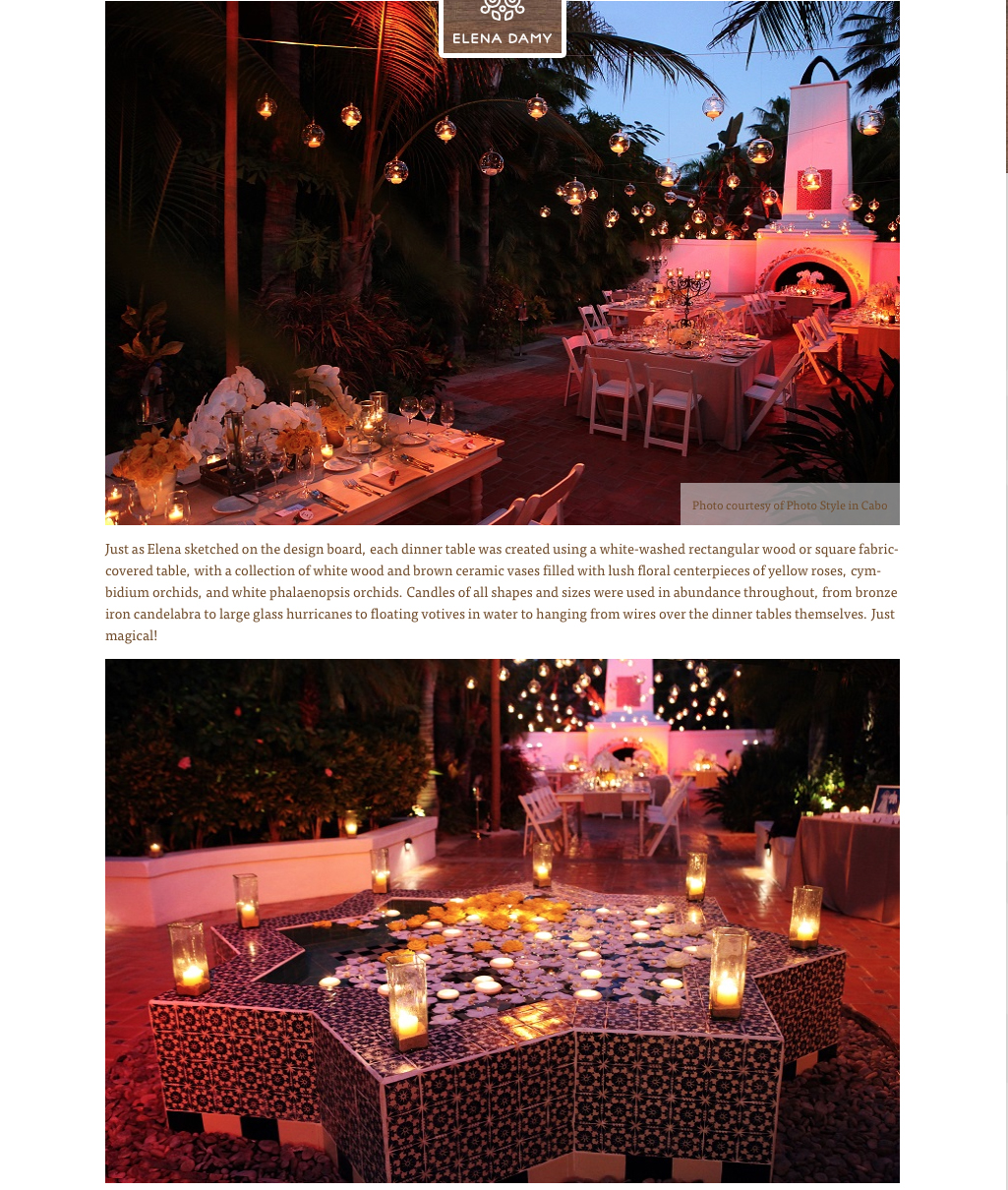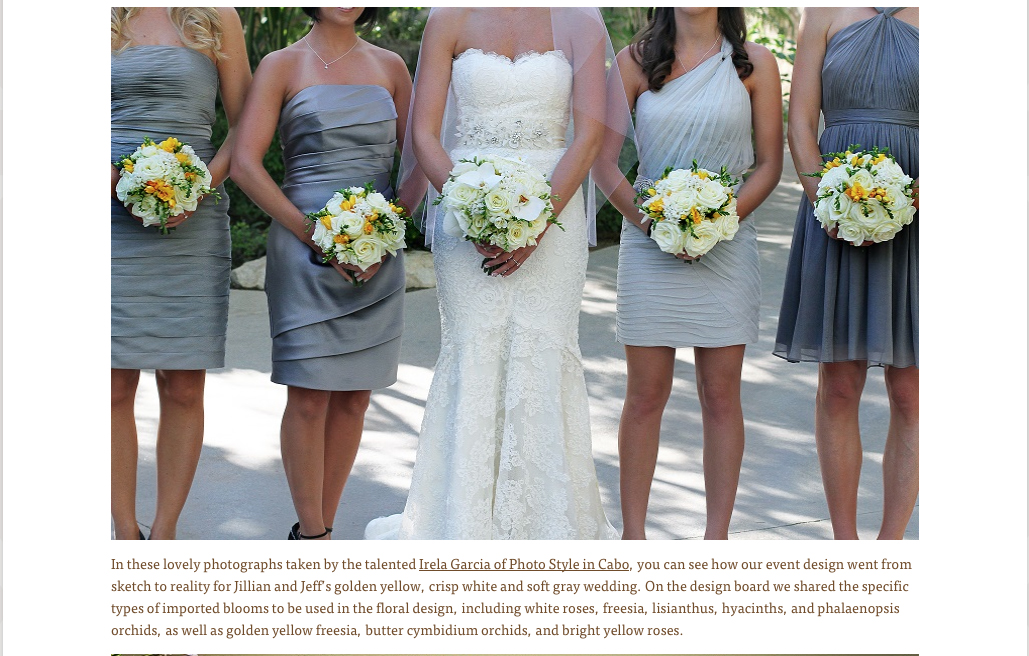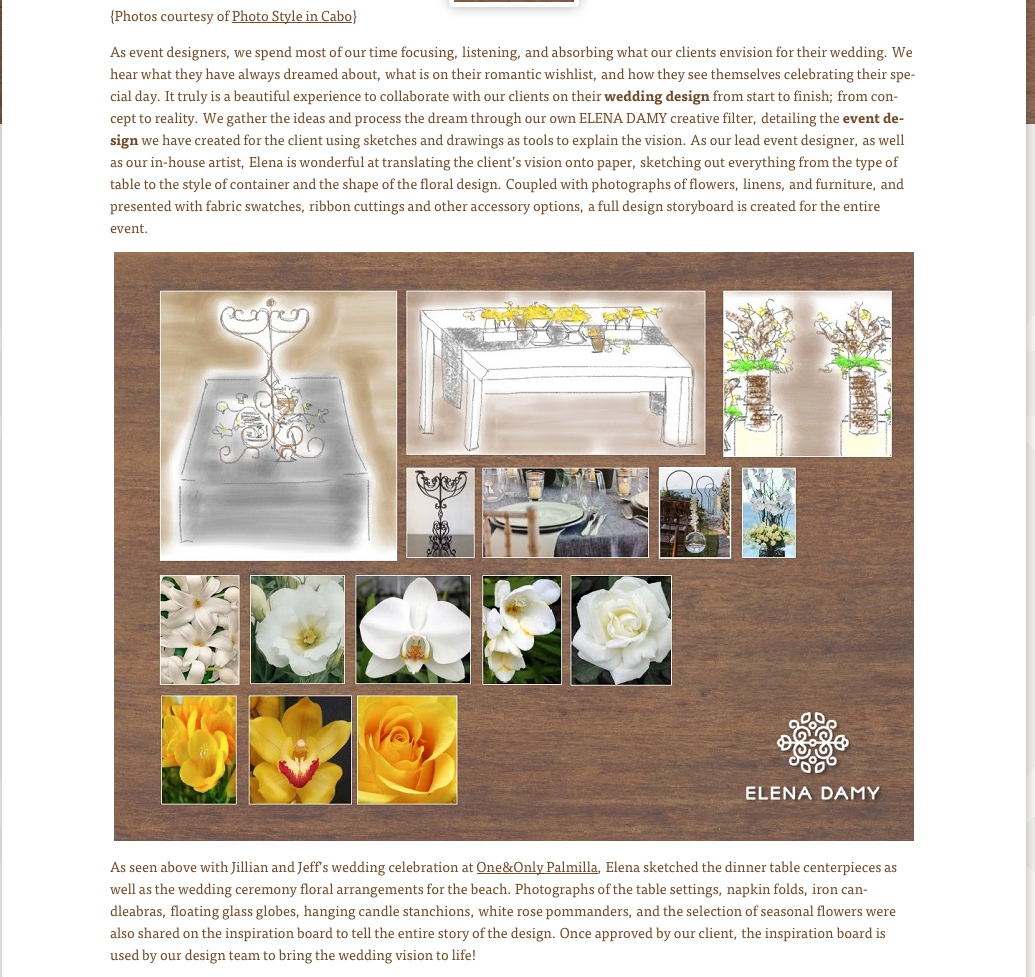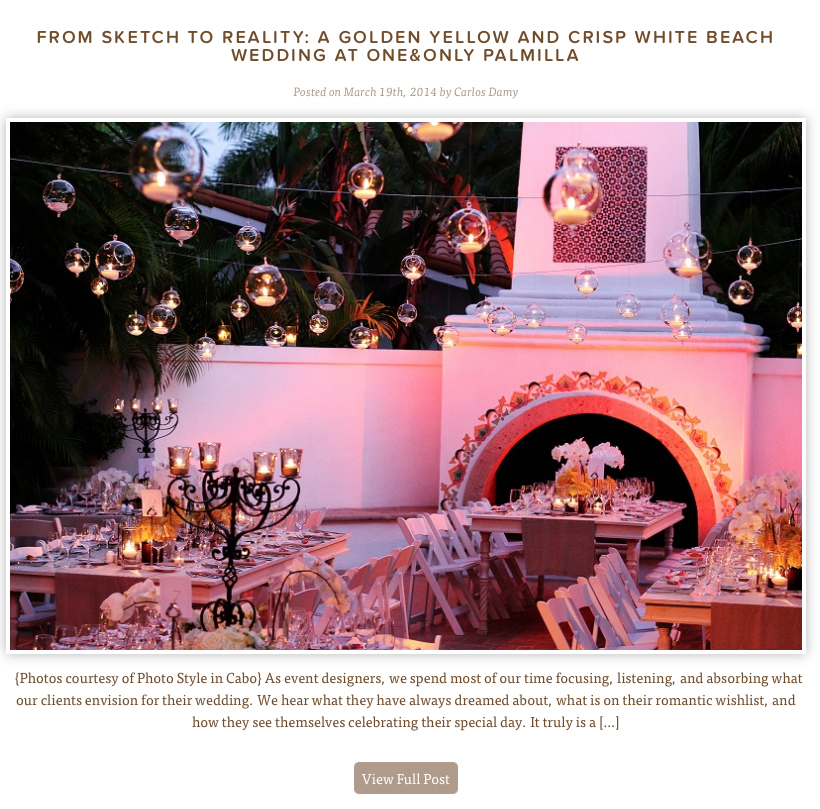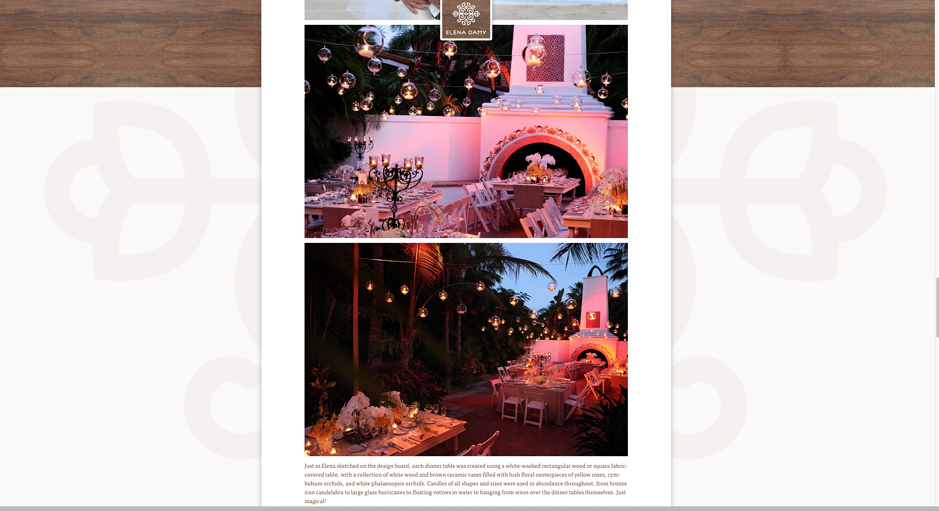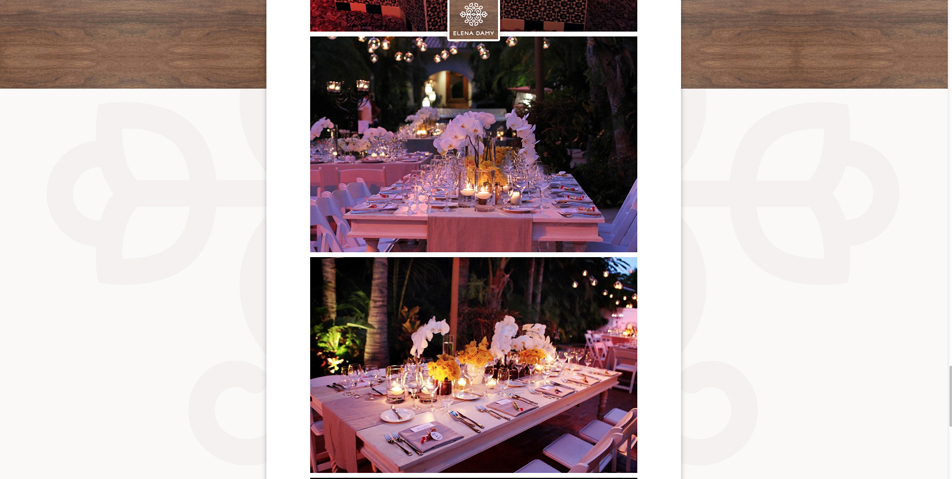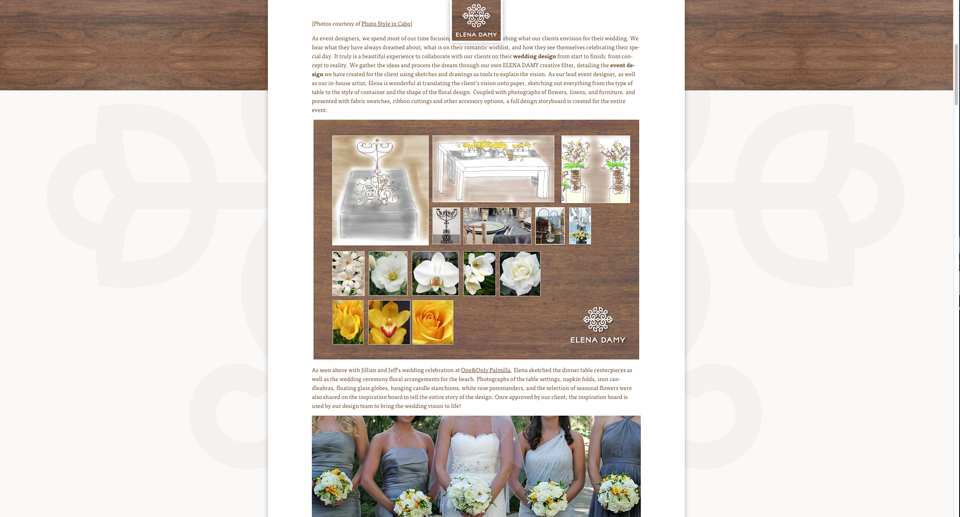 And if you go to Elena Damy's website www.elenadamy.com you will be able to check
the amazing work that we have done together.
Her artistic and great talent show in every bit of her designs.
We are very proud to share with her the specialties and detailed touches that make
her fine work be unique.