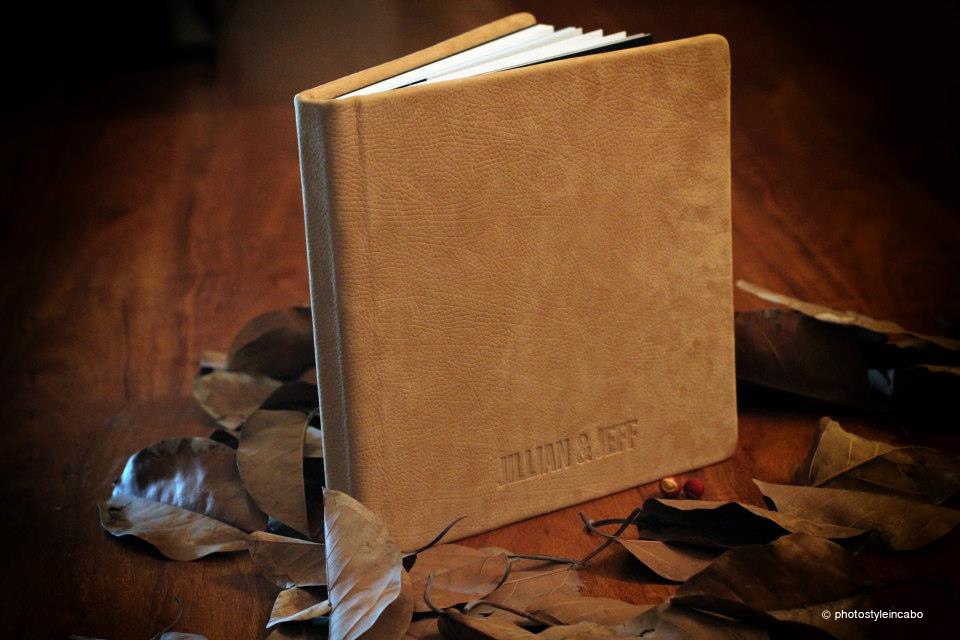 We´re so picky about the quality our brides and grooms get, so this is a good news! We recently changed album companies. Usually albums are only discounted when you choose your wedding package, but for the next year we´re offering a chance to get a discount album if you don't already have one! This is perfect for the couples that have had their disk for a year or two with the intention of making their own album, but never had time to do it. Or those that tried getting their own and were surprised about how bad the quality was. Or for those couples planning for this year that wish they had gone with an album option.   Choose from several genuine italian grade leathers. This album includes 10 spreads (20 pages) 15 spreads (30 pages)  20 spreads (40 pages), etc, etc….size 10×10″   12×12″  8×10″ vertical   8×10″  horizontal, etc, etc…   If you're interested, please contact us!: )
There are so many cover choices to every style and taste. Italian leather and suedes demand to be picked up not only to see what's inside but to feel the amazing texture.
Hope you love the new albums as much as we do! , we're honored to be able to provide them with their first family heirloom as a married couple!