Cabo Wedding Photographer -Aly+Kyle FIESTA AMERICANA GRAND LOS CABOS
CABO WEDDING PHOTOGRAPHER. LOS CABOS, BAJA CALIFORNIA SUR MEXICO.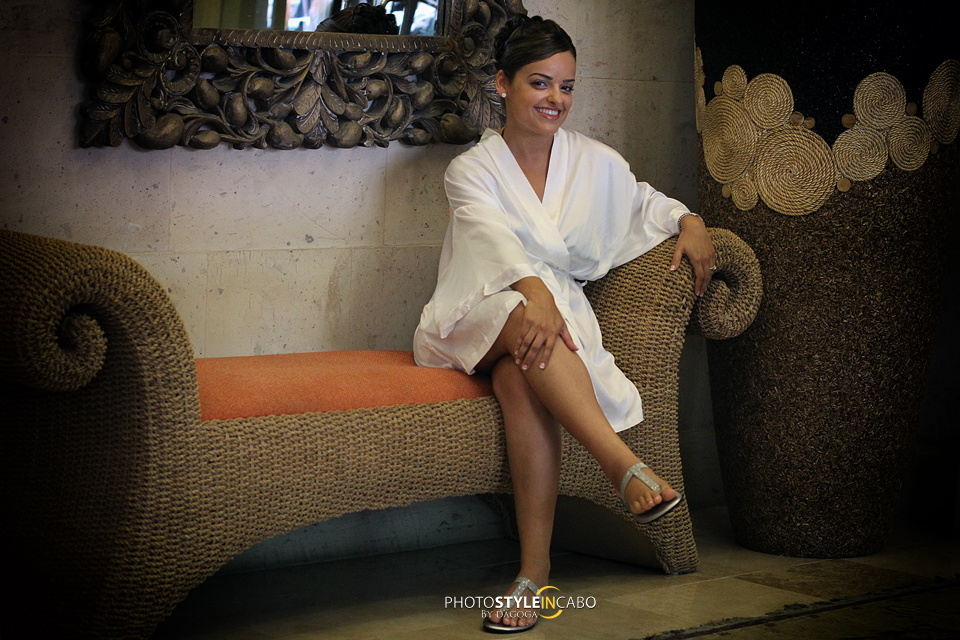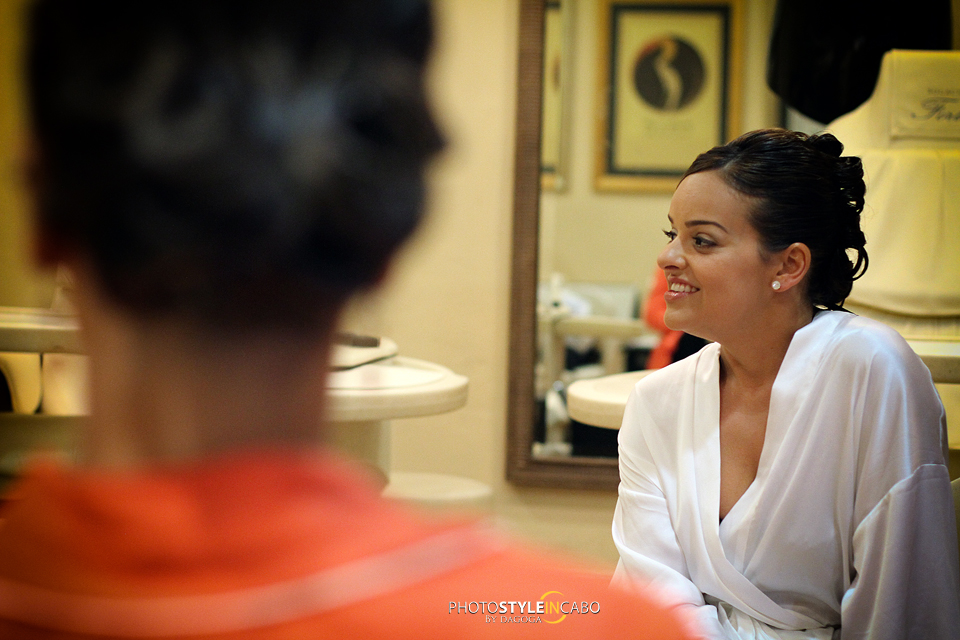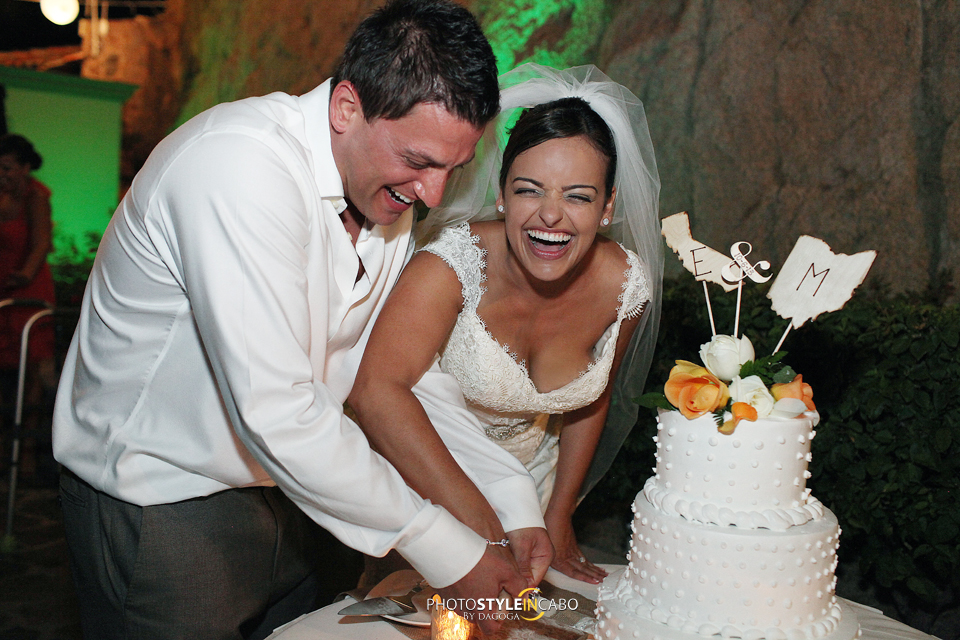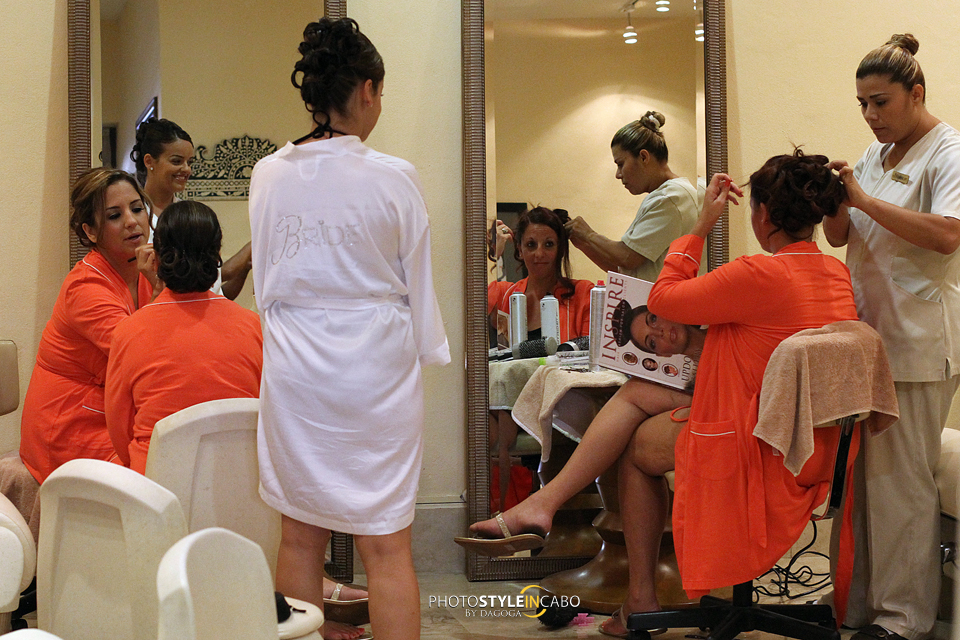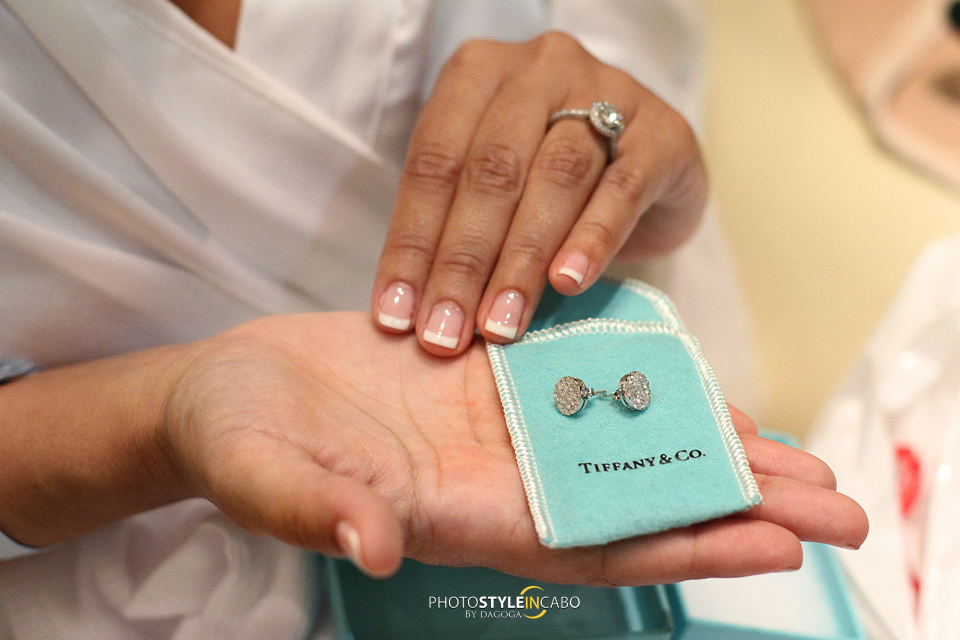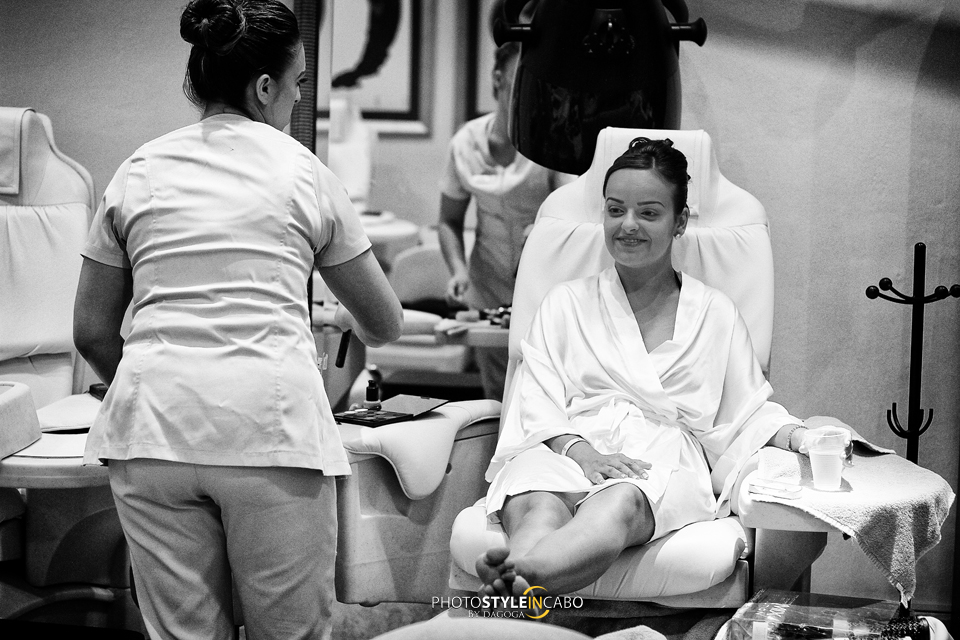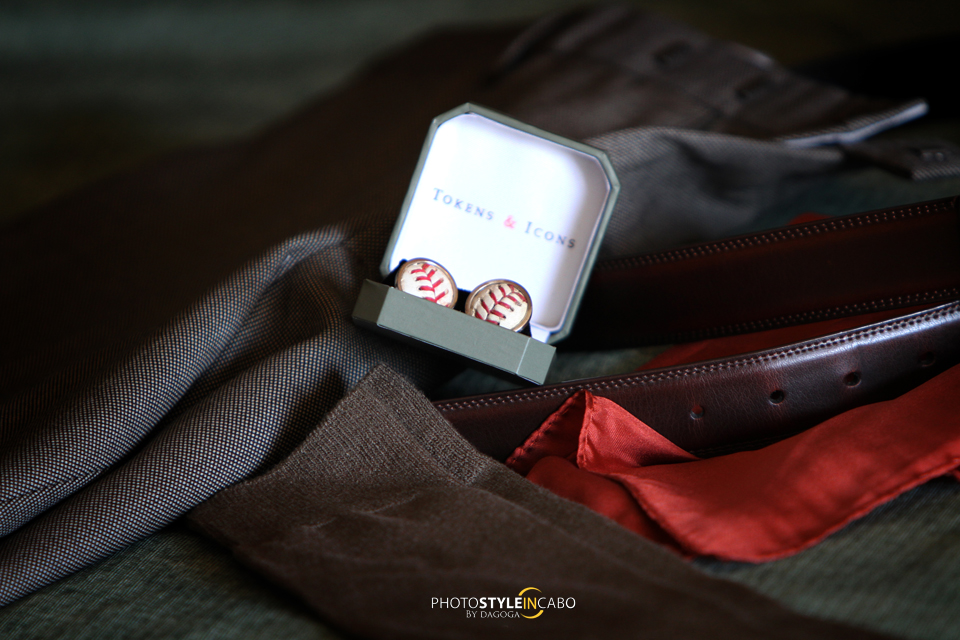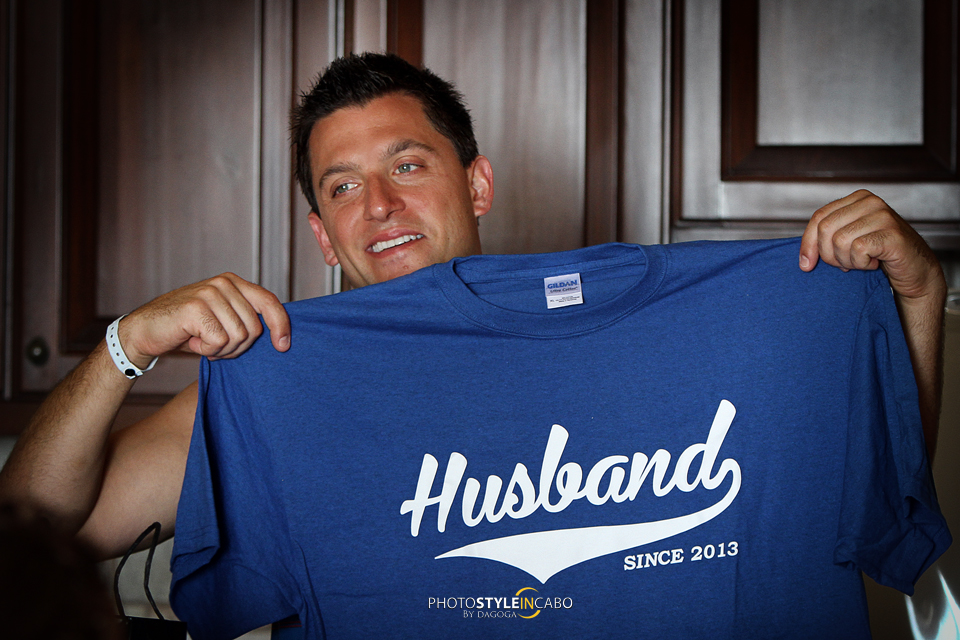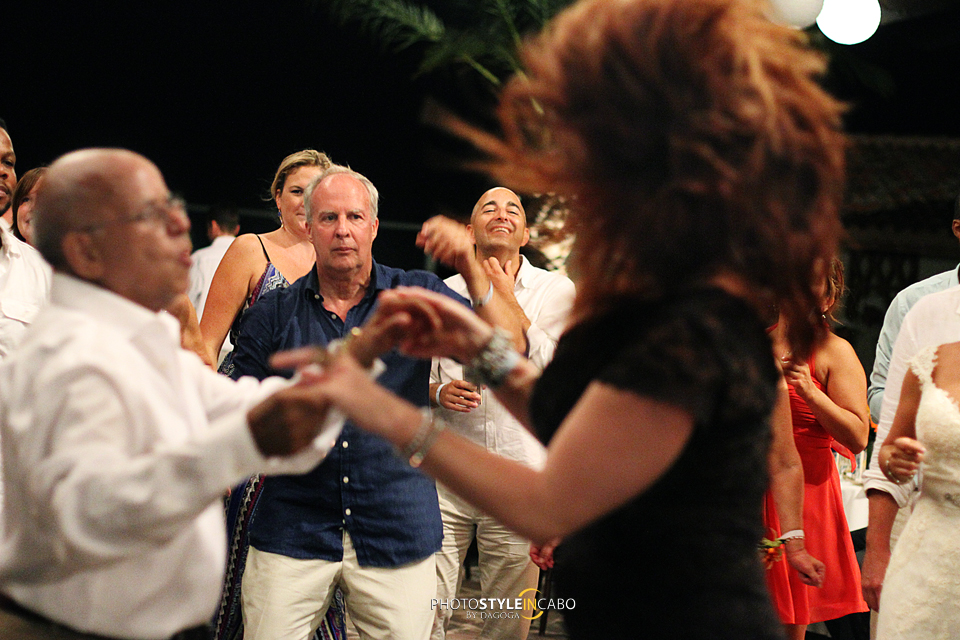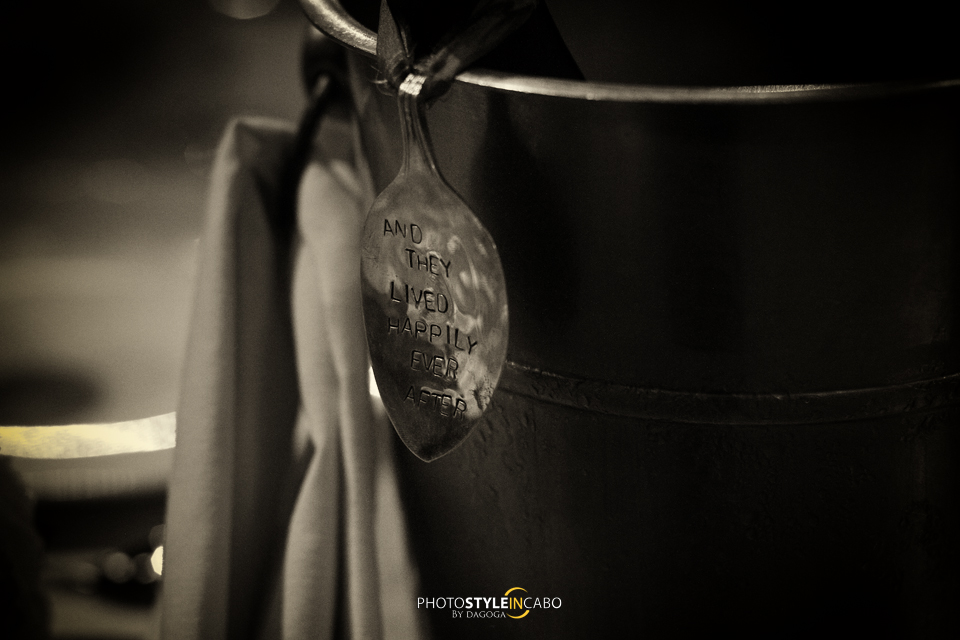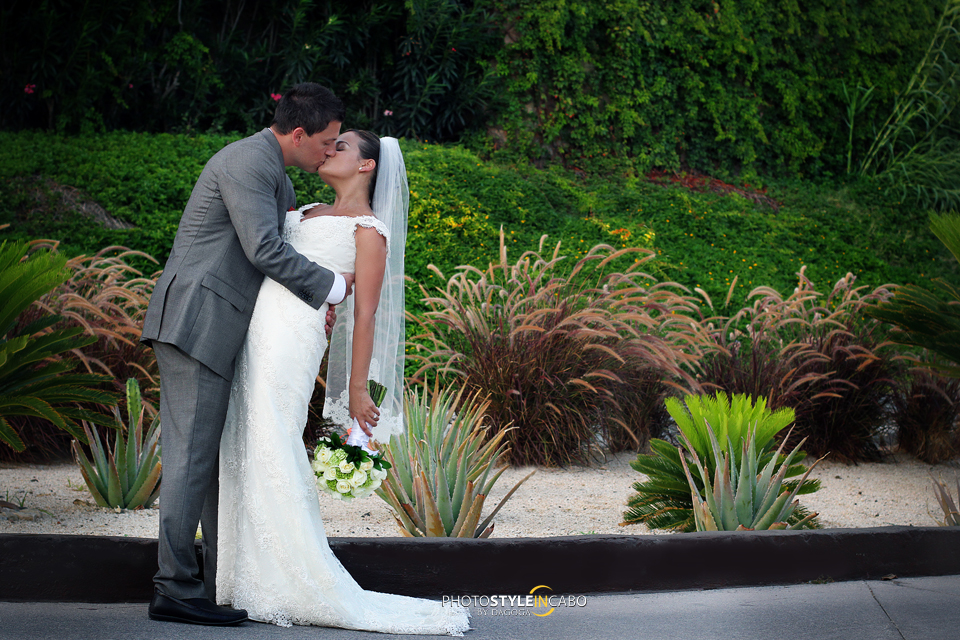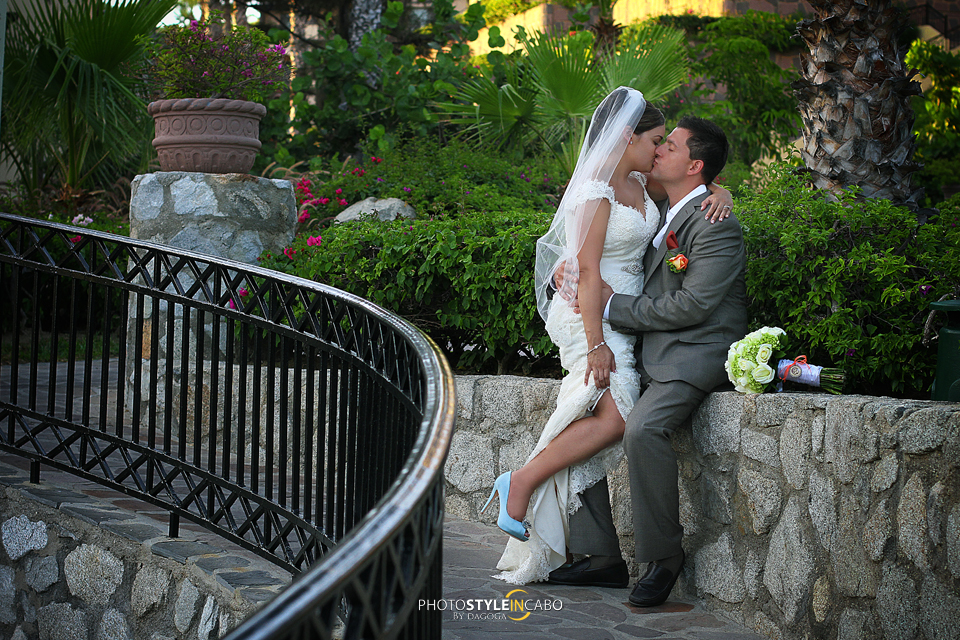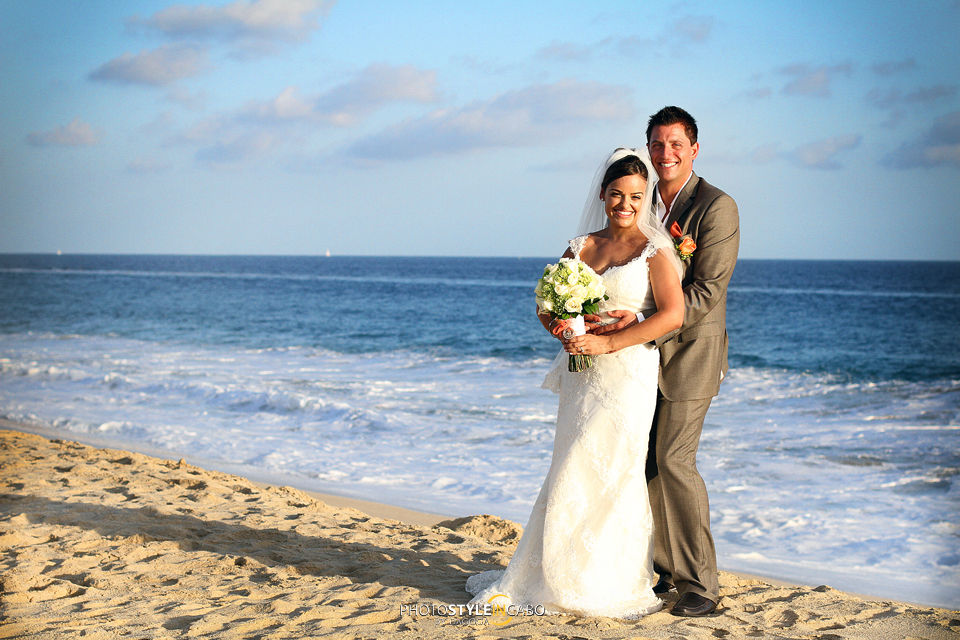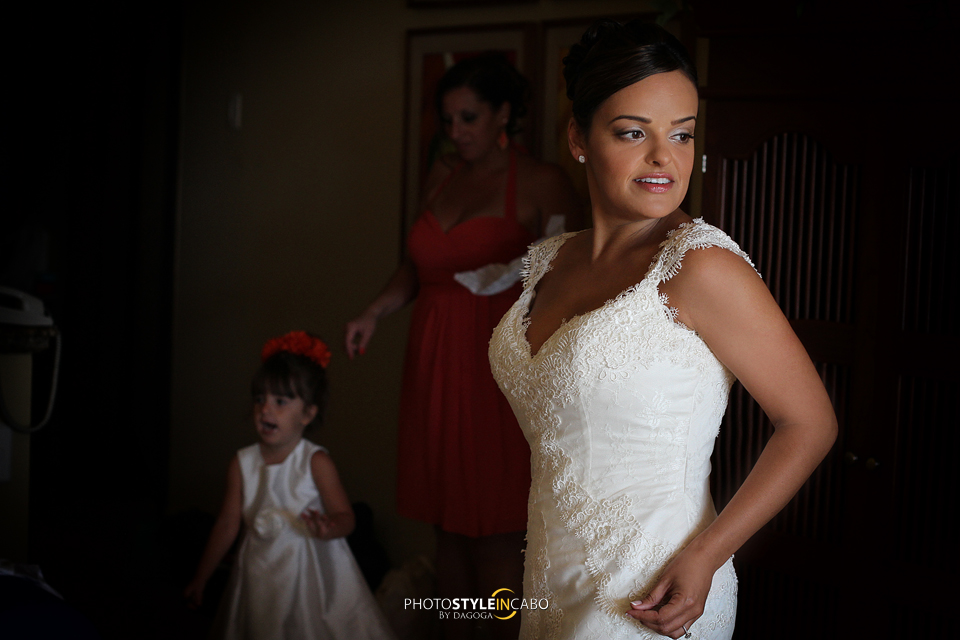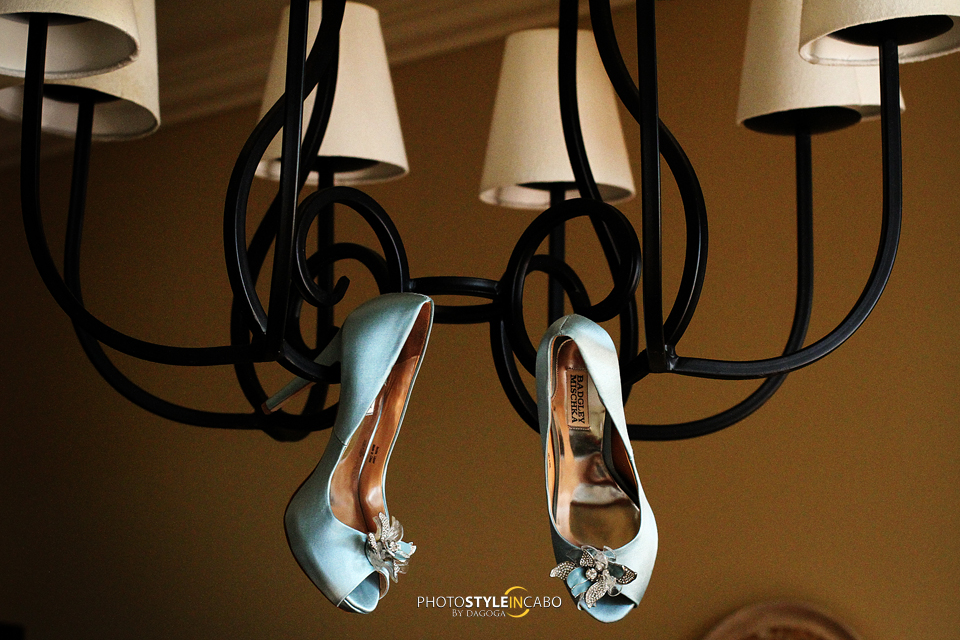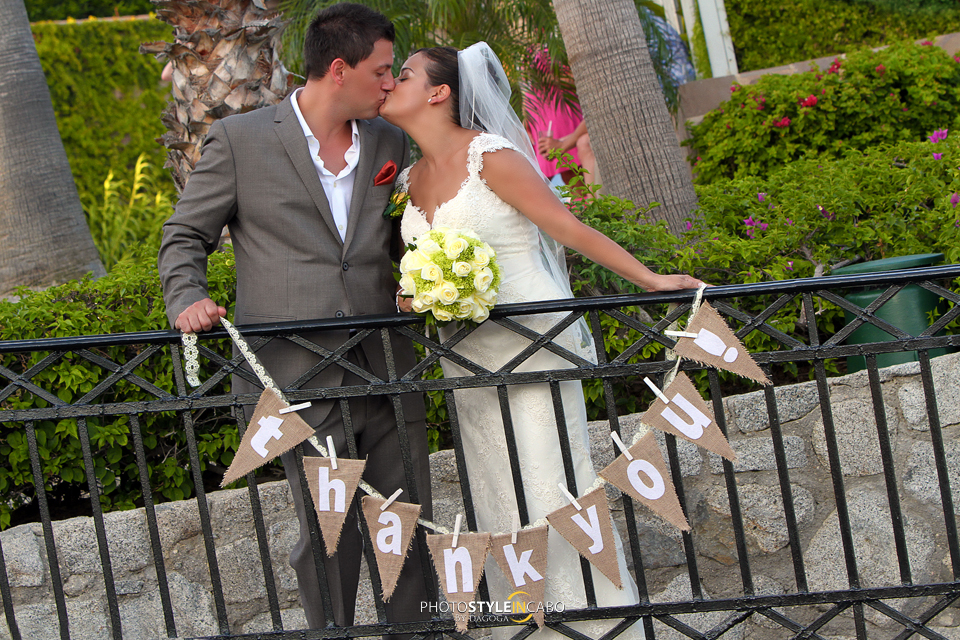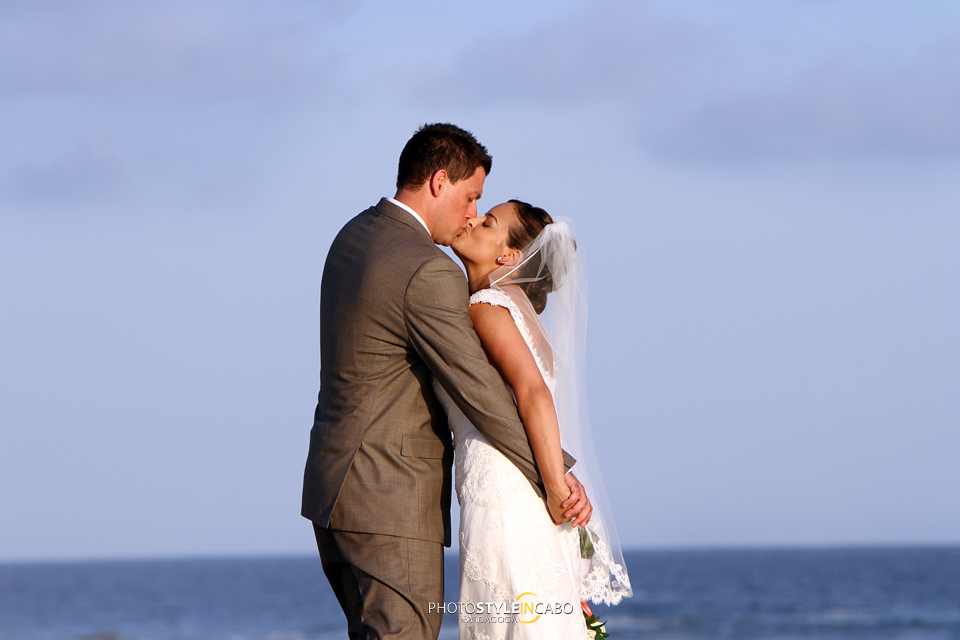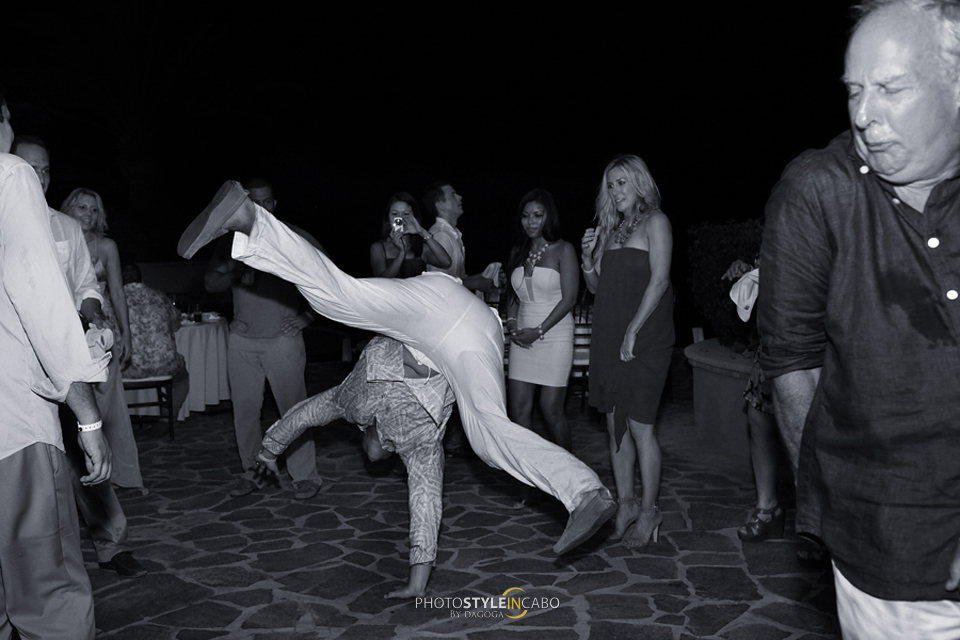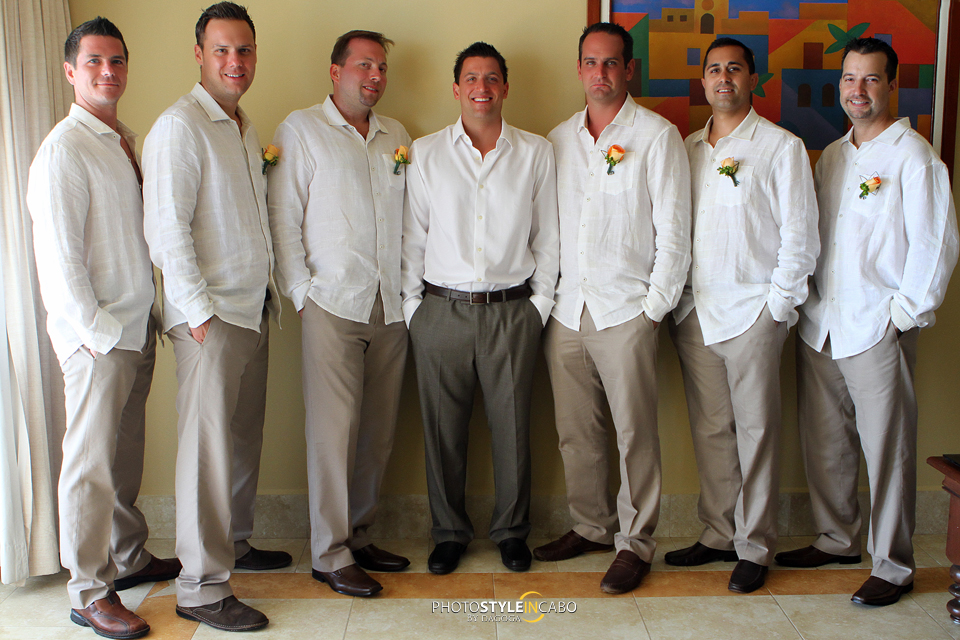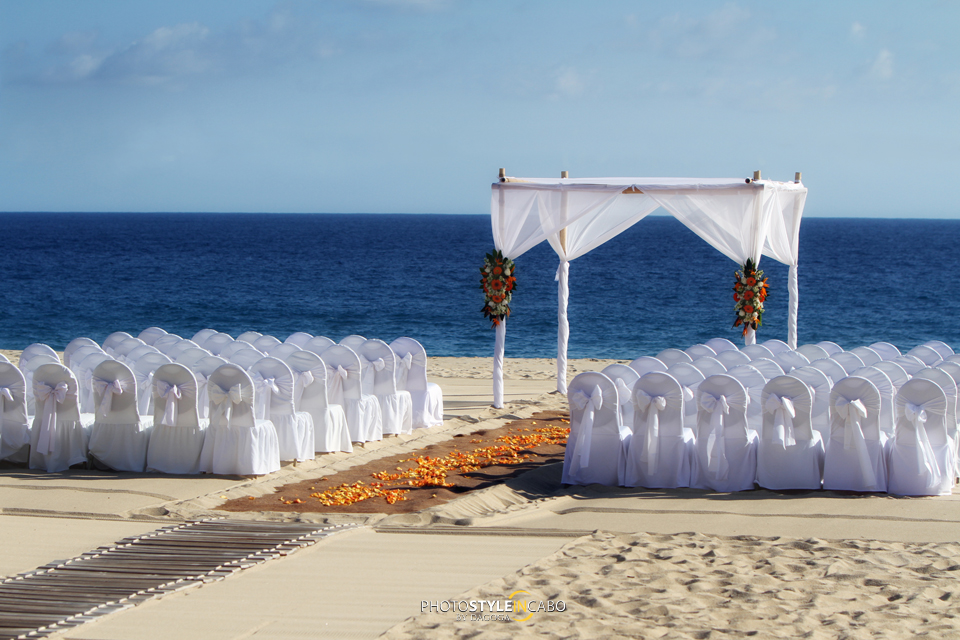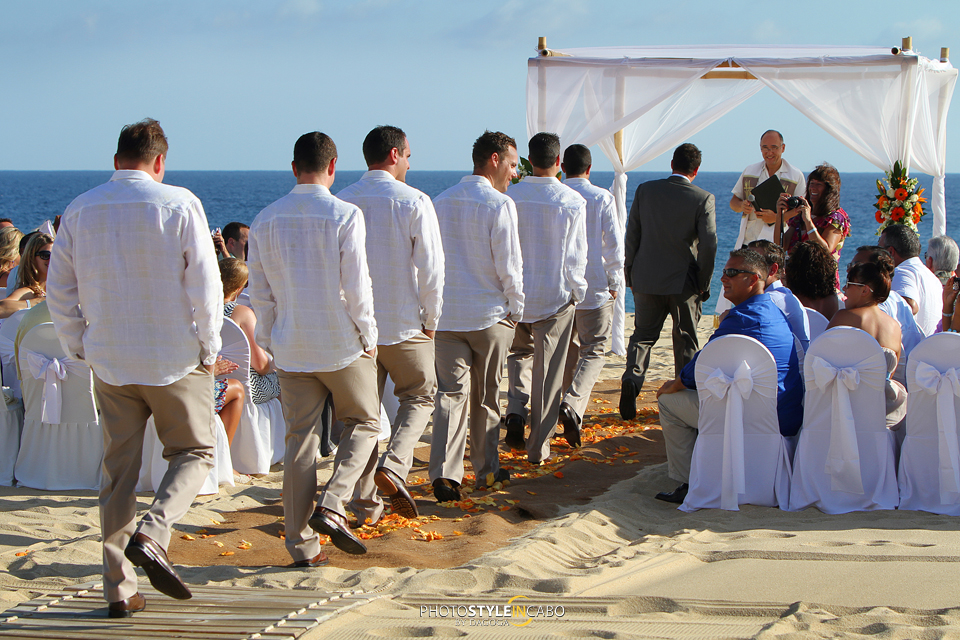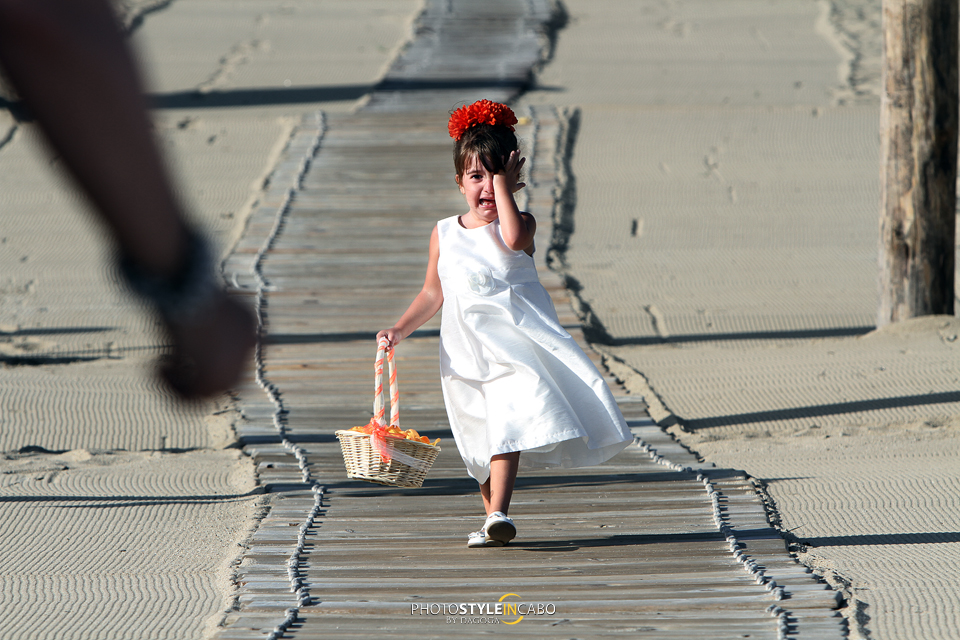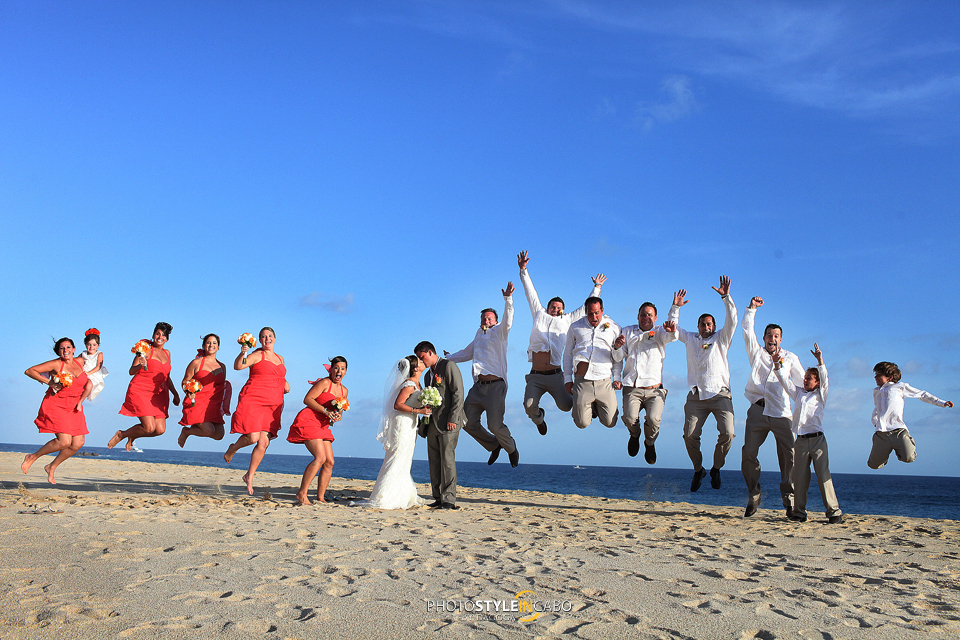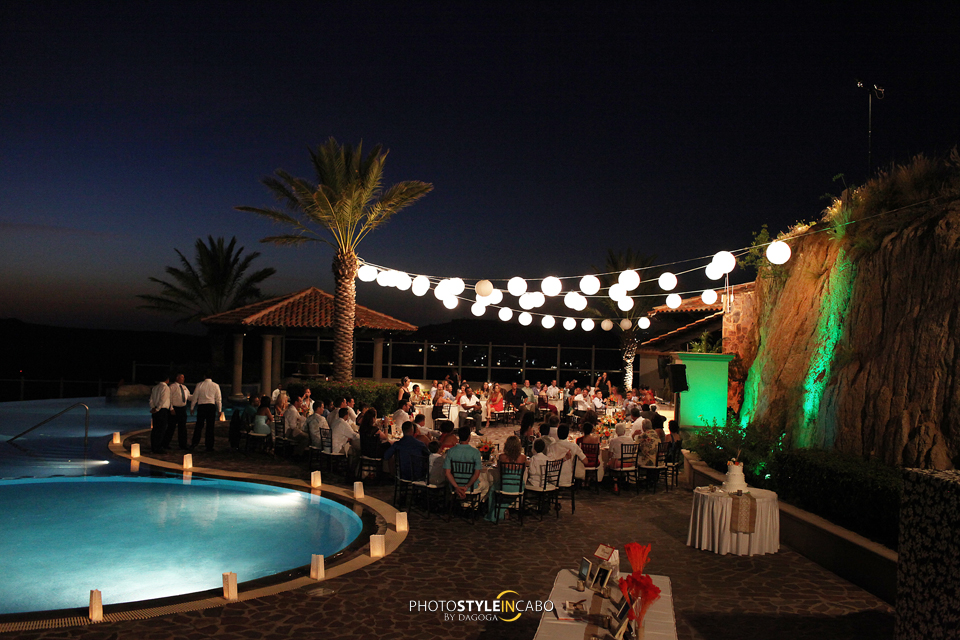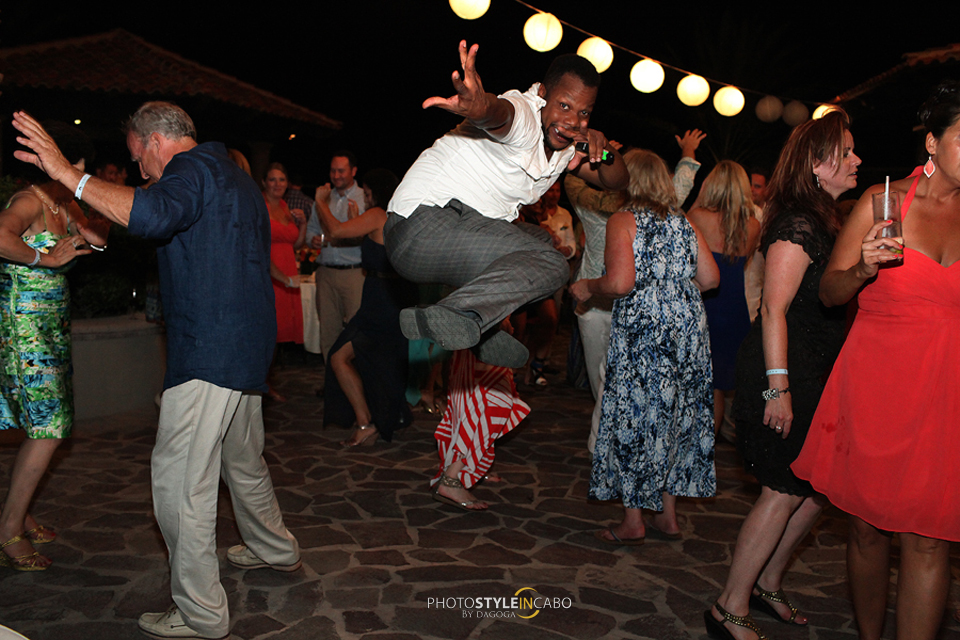 Elena Morales & Mike Clemente – 10.6.13 – Cabo San Lucas
 Describe where you got married: 
Pueblo Bonito Sunset Beach in Cabo San Lucas.  The ceremony was held on their private beach and the reception at their sky pool with a view of the sunset.
What was your vision for your wedding:
Mike and I always wanted to get married on the beach!  We live in California in Hermosa Beach, so it is a part of our everyday life and we wanted to share that element with all of our friends and family.  Since Mike's family is in Cleveland and my family is in the San Francisco area, we knew that all of our guests would have to travel somewhere to be in one place for the wedding.  Why not Cabo San Lucas?  It is one of Mike and I's favorite places to go on vacation, so we thought it would be a great place to bring everyone together.
Describe the activities you and your guests enjoyed at your wedding destination:
It was such a short weekend, however many guests chose to extend their time in Cabo San Lucas where they enjoyed paddle boarding, snorkeling and fishing.  For those that were there for a quick trip, all enjoyed the great weather and being in the pool in October!
We decided to make welcome bags for all of our guests that had some fun "survival" items like advil, gum, etc.  as well as a welcome letter that outlined the details of the weekend and some activities that we had planned.  We also listed our contact information so everyone could get ahold of us!

Where did you hold your wedding (gazebo, beach, historic fort, etc.)?
We held our wedding on a private beach in front of Pueblo Bonito Sunset Beach.  This area was perfect as it was away from the hustle and bustle of some of the other main beach areas in Cabo.  It also made for great pictures as there was not a hundred boats or tourists in the background!
What time was your wedding (either a specific time or general time of day like sunset)?
Our wedding was held at 5 PM.  This was the perfect time for great pictures in the sun as well as a reception that captured the sunset in the background.
Describe what happened at your ceremony.
Our minister, Diego Vidal, we wonderful!  We had so many great compliments on the service.  We had a non-denominational ceremony that was able to be enjoyed by all of our guests.  Diego provided us with ideas in advance that allowed Mike and I to be able to put together our own unique ceremony that shared elements of different ceremony ideas.  We also selected a unique reading from the book, The Alchemist, that enabled us to have some of our close friends also participate in the ceremony, who were not part of the wedding party.
In terms of décor, the hotel provided chair covers, a runner and chuppa decorated with flowers in the color of our choice.  We provided ceremony programs that we made from GB Posh on www.etsy.com (in the shape of fans so that the guests had some shield from the sun!).  We also elected to have flower petals added to the runner for an additional touch of color.  Our ring bearers carried the rings in a wooden box that we painted and made with our initials as opposed to the traditional pillow.
What flowers did you carry?
I wanted to have a bouquet that was almost all white with a touch of green, so I carried primarily white roses with some hints of green hydrangeas.  I also added a unique element by tying my grandmother's St. Christopher Medallion to my bouquet, who is the patron saint of travelers, being that it was a destination wedding.  That was my something "old."
Tell about any ethnic traditions or customs from your destination that you included in your event.
We incorporated the something new, old, borrowed and blue – a bridal tradition.  My "new" was my dress of course, my "old" was my grandmother's St. Christopher Medallion that I tied to my bouquet, my "borrowed" was a monogrammed handkerchief from my dad that I carried with me and my "blue" were my shoes! J
In terms of having the destination in Mexico, we tried to incorporate fun elements of Spanish – ie. on our response cards to our invitation, by our guestbook table, gift table, etc.
Describe the location and decor of your reception
In order to save where we could, we brought a lot of items ourselves.  Our theme was mandarine orange with elements of lace and burlap.  Keep in mind that hotels and resorts charge for everything, so the more you bring, the more you can save to spend in other areas!  Some examples of décor we did:

We brought table runners for the tables that we ordered from DivineBridalDesigns at www.etsy.com
We brought plenty of votive candles, holders and luminary bags to decorate the reception area.
We brought custom cocktail napkins and matchbooks from www.theknot.com.  Be aware that you will have to ship matchbooks when traveling  – you cannot bring them on a plane in checked or carry on luggage!
We brought wooden flowers, and large shadow boxes that we filled with sand for all of the place cards.
We brought menu cards that I hand made with orange and burlap elements to add color to the reception tables as well as table number frames that I made by painting wooden frames, numbers and utilizing a fun fabric background pattern.
One of the additional items we did that was unique was collecting old wedding photos from our parents and grandparents that we then displayed in frames in our guestbook area.  Guests enjoyed sharing in these past moments in time!
Describe the look and flavor of your cake, plus any other desserts that were served.
The look of the cake was simple – we wanted tiered, white, with simple dots decorating the entire exterior of the cake.  We made sure to request some additional floral pieces to enhance the top of the cake.  We loved our unique cake topper that we ordered from Prince Whitaker at www.etsy.com.  It was (2) wooden pieces that represented the (2) states that we were from – California and Ohio as well as our first initials and dates.  Our guests loved them!
What else happened at your reception? Toasts? Dancing? Any funny or meaningful stories?
Our reception was traditional.  We started with a grand entrance of the bridal party to some upbeat music, "We Found Love" by Rihanna.  We then went right into our first dance, "Your Song" by Elton John, followed by the Father Daughter Dance, "You Make Me Feel So Young" by Frank Sinatra and the "Forever Young" by Rod Stewart for the Mother Son Dance.  We then went into speeches – my dad, my sister, the maid of honor, and Mike's brother, the best man, all gave great speeches filled with laughter and tears!  We then had dinner and then the dancing!  Our guests were truly the dance party!  I do not think the dance party stopped at any point and time. Partly though the dancing, we did our cake cutting to "Sweetest Thing" by U2, the Garter Toss to "American Woman" by Lenny Kravitz and the Bouquet Toss to "Sexy Back" by Justin Timberlake.  We also were luckily able to add a photo booth which was the perfect addition – our guests loved it!
What did you love about your destination that was specific only to that place?
Cabo San Lucas is a great location as it is such a close trip from California!  You can truly escape for a weekend and be back to normal life before you know it.  There are so many excursions you can do as well as explore the wonderful town.  A large misconception is that Mexico is "dangerous."  It is important to know what parts of Mexico are dangerous and which are safe.  Cabo is considered a safe travel destination for tourists.  You can feel it as you travel through the town.  Our guests were pleasantly surprised to learn that as well as experience it for themselves.
What was the best idea you had in planning your destination wedding?
I think that one thing that some brides may forget is to make a song list for your DJ!  The element of the dancing is so important to making the reception memorable and fun for your guests.  There are so many different genres of music and tastes, so we spent the time giving ideas of songs that we liked for "dinner," "all ages dancing" and "late night dancing" for the younger crowd that we sent to our DJ.  As a result, the party did not stop.  The other unique thing that we did was include a "song request" on our invite response cards which allowed all guests to have a hand in the song selections.  It made the reception so fun, as the guests would get excited when their song would come on by the DJ!  It ensured that there was always someone on the dance floor J
Best advice to future brides and grooms of destination weddings:
One thing I would try to remind brides is that your wedding planner (as well as all of your other vendors!) may have 4-5 weddings per weekend, so be patient when you are sending out questions and requests for information.  Say your wedding is (6) months away – times 6 months x 4 weeks per month x 4 weddings per weekend = she may have 96 weddings before yours!  J  Kind of a crazy number but my suggestion is to gather your thoughts and questions and put one email together every few weeks leading up to your event encompassing everything that you need as opposed to one email per week – it can be overwhelming on their side to try to keep up otherwise.
Best memory of the wedding:
We loved the fact that all of our guests stayed together for an entire weekend.  You will never have another moment in your life where all of your friends and family are together in one place.  It was truly memorable and we will always have a special place in our heart for Cabo San Lucas!
Where did you and your guests stay? Did you find a lot of resorts and hotels offered good group rates?
Pueblo Bonito Sunset Beach was where all of our guests stayed.  Sometimes, all inclusive resorts can turn out not as you may have expected and the food and beverages can be below par.  Though you can find cheaper all inclusive resorts out there, I highly recommend Pueblo Bonito Sunset Beach.  The accommodations were beautiful, the staff warm and genuine as well as our guests were pleasantly surprised with the higher than expected quality of food and beverage.  What is nice about an all inclusive for a destination wedding is that your guests can budget ahead of time and plan pretty close to what the trip may cost them.  More importantly, it keeps many of your guests all in one place as opposed to having people leave the resort during the trip!
Did you use a wedding planner? If yes, how did he or she contribute to the event? If no, how did you organize a wedding that was so far from your hometown?
Yes, the Pueblo Bonito Sunset Beach provided a wedding planner, Denise Acosta.  She was wonderful!  She was a great help to me in the planning process.  Uniquely, I am also an event planner here in Los Angeles, so I was very thorough in organizing my needs and expectations, enabling Denise to carry out everything perfectly!  Crazily enough, we did the entire planning via email without ever meeting her in person and it all worked out just fine.  We had one pre-planning meeting where we reviewed everything once we arrived for our wedding weekend and it was just what we needed.  Just make sure you are organized in your thoughts so that the time can be spent wisely!
In retrospect, is there anything you would have done differently in the planning?
The only thing different that I may have done would have been to do a more organized cocktail type reception on the major arrival day for everyone.  We opted not to on ours because people arrived at so many different times and dates, but it would have been nice to have one time to make sure you were able to see everyone on their first couple of days.
Floral Design:  Pueblo Bonito Sunset Beach 
Officiant:  Diego Vidal
Bakery/Dessert Preparation:  Pueblo Bonito Sunset Beach
Lighting:  Pueblo Bonito Sunset Beach
DJ:  Cabo DJ – Roberto Contreras 
PhotoBooth:  Dino Gomez
Wedding Dress:  Pronovias
Bride's shoes:  Badgley Mischka
Hair and make-up stylist:  Spa at Pueblo Bonito Sunset Beach
Bridesmaid dresses:  Bill Levkoff
Groom's suit:  Banana Republic
Invitations:  Designed & Printed by:  www.tinyprints.com